---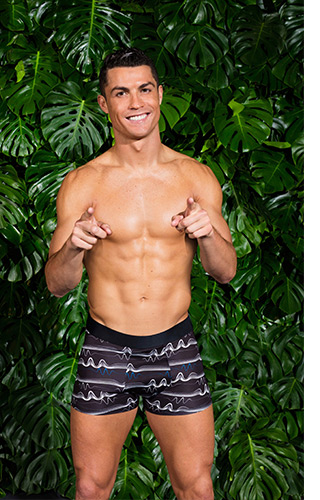 Well-known basics paired with new, fresh colors. This is part of the new summer 2019 collection. Let your wardrobe blossom, be courageous and show your colors in the new year.
An absolute essential for every wardrobe, we house a wide array of underwear & socks for all men. Whether you're headed to work or hanging out at home, the foundations of every outfits style stem from what you're wearing underneath.
Choose from our wide collection featuring classic trunks, boxers, briefs and more. Shop the styles that make you feel comfortable the whole day, whether you prefer boxers, briefs or boxer briefs.
The perfect balance between form and function are a simple pair of boxer briefs. With a wide selection of patterns, prints, palettes, and fabric choices, you're sure to find a pair that matches your personal style. Ideal for every day, a stretchy pair of basic boxer briefs will keep you comfortable and secure no matter where your day takes you. Add a little flare to your waist with a choice from our selection of vibrant prints and patterns.
For the more relaxed fellow, aim for a pair of easy boxer shorts. Laid-back and lightweight, boxer briefs are characterized by their range of vibrant colors and playful prints. Cut to form a looser fit, and made from breathable materials, a soft pair of boxer shorts should have a place within every man's wardrobe, especially for those off-duty days.
Socks are another wardrobe staple that is available in many forms and styles. We also offer a wide selection of men's undershirts in short sleeve, long sleeve, and sleeveless cuts.
---