---
Muslins are a mum's best friend. From swaddling infants to mopping up messes, good old muslin cloths are going to be your constant companion over the next few months. Made from 100% cotton, they're soft and gentle on delicate skin.
Our collection of baby muslins includes plain and simple white ones as well as fun designs featuring bright colors and playful patterns. You'll always want to have a muslin square to hand, and with our handy multipacks, you'll always have a few ready to go. Coloured, printed or plain, there are lots to choose from. Muslin cloths are light and thin, so they won't take up much room in your changing bag.
New babies love the comfort and closeness that swaddle blankets can give them. The comfort can not only help them sleep better, benefitting both you as a new mother and your baby but can also protect them from scratching their face while they sleep. By wrapping them in a muslin swaddle blanket, you both will see the benefits and importance of keeping your baby wrapped up tight. As they grow, you can find baby swaddle blankets that allow minimal movement, allowing them to transition into sleeping without the swaddle on. For babies with sensitive skin, there are also organic swaddle blankets, helping your baby stay healthy and safe.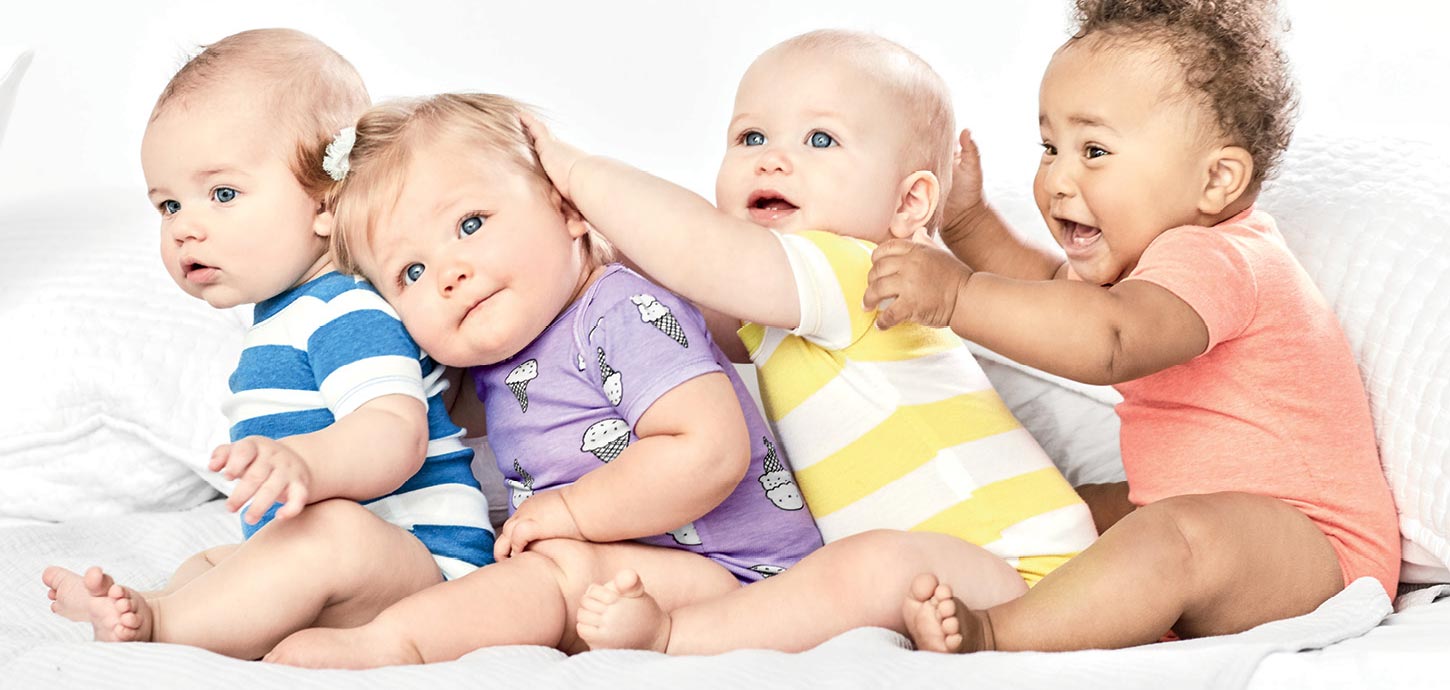 In Addition, Muslin Has The Following Advantages:
Natural and breathable. Unlike other materials which can trap a baby's body heat and prohibit movement, muslin is an incredibly soft and breathable fabric. It's freely woven, allowing heat to escape and fresh air to enter so your baby can be comfortable and calm.
Mimics the womb. Muslin swaddle blankets are designed to envelop babies in a gentle, warm environment, similar to that of the womb. The fabric even becomes softer with every wash!
Helps babies sleep. Everyone knows that sleep is essential to babies. But discomfort can definitely interfere with shut-eye. It's only logical that a soft, temperate womb-like environment can help your baby establish better sleep patterns.
Aids in breastfeeding. Due to the lightweight design of muslin swaddle cloths, babies can still feel the heat of their mother's chest during breastfeeding. Soft, snuggly muslin also allows for easy handling of your baby and a very comfortable hold during feeding time.
Muslin cloths also come in handy when eating is done and it's time for burping. Just throw one over your shoulder and if your little one needs to bring some milk up, you won't need to change your top. We've got some tips on how to create a cozy baby feeding station, so you and your little one will feel as comfy as can be.
---