Quality Life, Starting from Underwear
Know yourself by wearing. What kind of clothes to wear and what kind of underwear to wear is not only a habitual problem, but also a process of knowing oneself. From a simple underwear, underwear is more than a private object, in addition to making yourself feel comfortable, it is a manifestation of one's taste.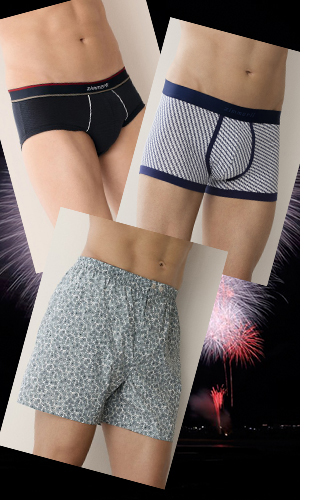 ---
Briefs
Those who like the brief may not try the boxer brief for the rest of their lives; vice versa. The briefs are always exposed to the roots of the thighs, and the degree of freedom is relatively high. In addition to the regular briefs, there are a lot of smaller, imitation ladies' sexy underwear(jockstraps), which is only used for special purposes.

Boxer briefs
There is a lot of space in front of the boxer briefs, and the comfort is not tight; the back is a seamless design, and it does not cause the marks of the underwear. Compared to the brief, the boxer brief is quite satisfactory, and is more suitable for wearing in formal occasions.
Boxer shorts
Boxer shorts is loose, and has a large space. It can be worn directly at home or on the beach. Boxer shorts are mostly printed, rich in color, suitable for all ages.
---