Bikini - The Best Choice For Summer Men's Underwear
---
This summer show off your summer body with men's bikini underwear
The importance of men's underwear increases significantly during the summers. Why?? Because summers are close mates with humidity, sweating, and irritation. The 3 things which can make your life impossible. It's very important to choose the correct men's underwear style and what can be better than men's bikini underwear for summers? During summers, we tend to strip down to our men's underwear in order to beat the heat. Bikini underwear for men is the answer to all your whining and complaining about summers.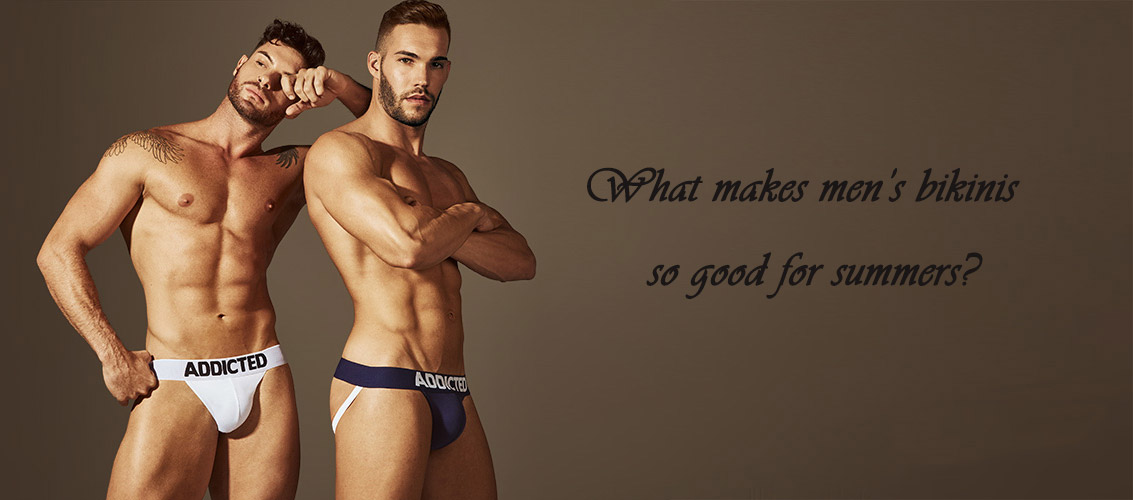 What makes men's bikinis so good for summers?
Bikinis for men are designed with the idea of efficiency and effectiveness. Summers are liked by most men because summers are a perfect excuse to take off their clothes along with minimum coverage of our private parts. The respective fashion underwear is the perfect underwear for men during summers because of its minimal and scanty design which barely covers the butt and side legs. This minimal design allows more room for your little friend to breathe and stay relaxed and cool all summer. Men's bikini underwear is great if you like to go surfing and swimming because it holds your genitalia in place covering it fully and restricting the water from seeping inside your underwear. This is the reason why men prefer novelty underwear as highly performing men's swimwear.
Bikinis for men aren't just exclusively for summer. In fact, it can be worn every day to work and can be adapted in your daily lifestyle. Choosing the right men's bikini underwear style will compliment your attire and make you feel confident and sexy.
---