---
What is Natural Latex?

100% natural latex begins as a milky liquid, derived from " tapping" live rubber trees growing in tropical climates around the world.
Natural latex gathering is like tapping Maple trss for the natural sap; TREES ARE NOT HARMED and they provide a sustainable resource for latex.
The natural, liquid latex is washed carefully and whipped into a high-quality latex foam material and formed into the wondrous materials we enjoy in our luxury latex pillow.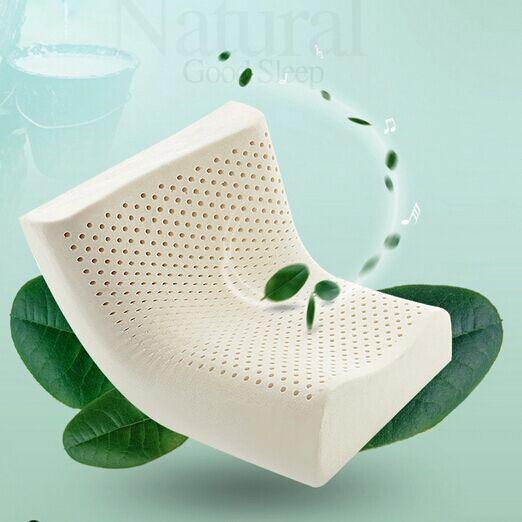 Advantages of Natural Latex Pillows

Ventilation & Breathable --The honeycomb structure is breathable and well heat-dissipating, It can effectively and quickly dissipate the heat and moisture generated by the human body to maximize your sleep comfort.
Scientific B-Shaped Three Curve Design --Scientific B-shaped three-curve design, providing comfortable support for the cervical spine and neck. when changing the sleep posture, you can quickly adapt to changes in the head and neck, thus greatly reducing the sleeping discomfort caused by turning over.
Softness & Super Elasticity --The softness and high elasticity of the latex, in the moment of lying down, no time difference to conform to the neck curve, quickly rebound, fill the gap between the neck and shoulder, every time the head rolls, the muscle can get the ideal support, release the head pressure, relieve neck and shoulder fatigue To create a relaxing and comfortable sleeping environment.
Durable & Comfortable --Pure natural latex and never deformed. which is very comfortable during the use. It can be used for years without breaking, and without leaving the body's indentation.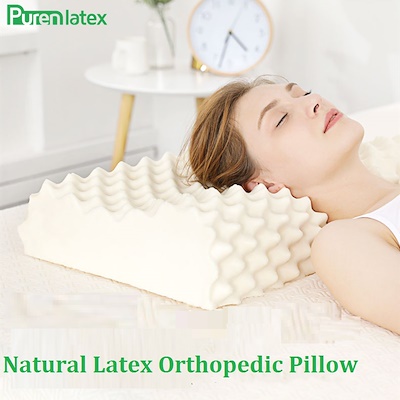 Care Instruction:

· No need to wash the latex pillow, it is recommended to wipe it with a wet towel and put it in a ventilated place.
· Keep the pillow away from direct sunlight which will cause it's surface powdery.
· Natural latex has a sweet rubbery scent, the odor is harmless to the human body.
· It is recommended to allow 2-3 days of airing in well-ventilated places before first use.
· The package is vacuum sealed, the pillow will plump up immediately when you open the package.
---