Types of Bathroom Rugs You Should Know
---
Types of Bathroom Rugs You Should Know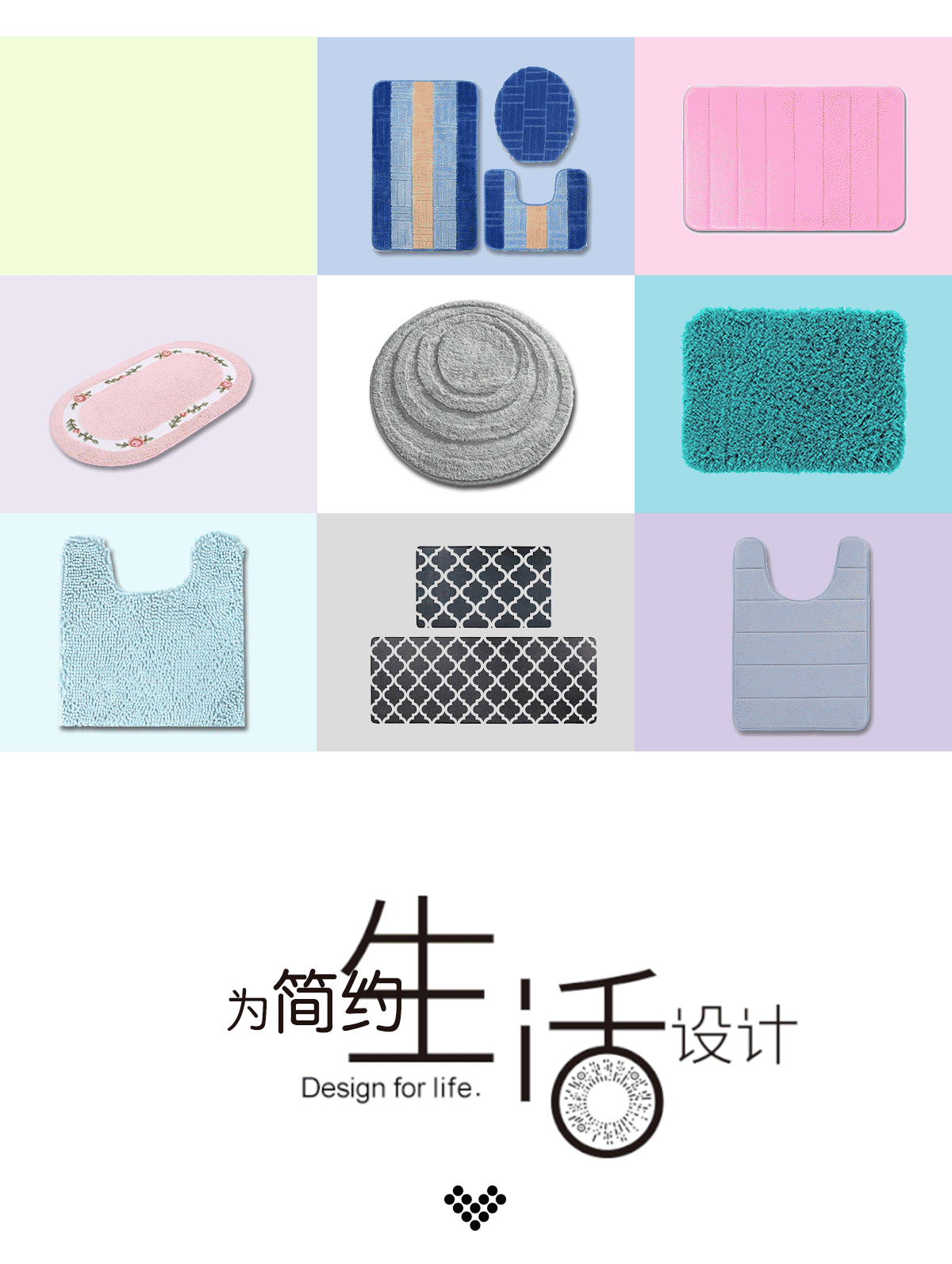 You go online looking for the rug that you place outside the bathroom door. When you see terms like bath rug, bath mat, toilet mat, and toweling mat, however, they could get confused. Our quick and easy guide could clear your confusion and help you make the right choice.
Bath Rug & Mat
This is the fluffy or coarse-textured mat that you put outside your tub or shower so that it absorbs the moisture from your body when you step out after a bath. They are made of cotton with a rubber backing to prevent any skidding. They could also be used outside the bathroom door or around the sink. They keep the area around the sink or outside the door dry, adding extra comfort, warmth, and support, especially on chilly winter mornings.
PVC Kitchen Mat
This is a waterproof, non-slip PVC mat. It is made of high-density PVC material, safe and durable. PVC anti-slip backing provides safe for your family. The kitchen mats can be used for multiple surfaces(wood, ceramic, marble, etc).
Contour Toilet Mat
This is the fluffy mat with a U-shaped cut around it to fit around the commode. Along with preventing any splashes or sprinkling on the floor around the commode, this mat is used for keeping the floor around it warm.
---