Slip into 2019 Spring's Colorful Socks
---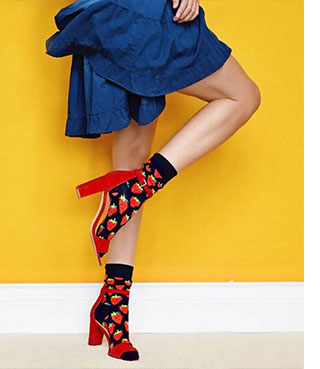 Happy new year, sock lovers! Can you believe 2019 is here already? And with new years come new year's trend.
Spring is all about renewal, and for all of you sock lovers out there, that means renewing your foot fashions! We have tons of fresh styles in stock for women and men, plus lots of older favorites you can choose from to brighten up your sock drawer.
One of our favorite ways to stay on trend is to follow the spring. This year, according to such trendmakers, the hottest colors of the spring are violet, yellow, lavender, red and mossy green.
For some of us, the most romantic day of the year can be one of the worst. But it doesn't have to be! We suggest that instead of letting it get you down, you celebrate your single-ness this Valentine's Day with some hilariously snarky socks!
---