Gift for Valentine's Day 2019
---
Valentine's Day is here, and love is in the air. And we have the perfect gift idea for your significant other — and you! We have lots of styles that come in sizes for both women and men, so you can pick up a matching set that means something special to you and your better half.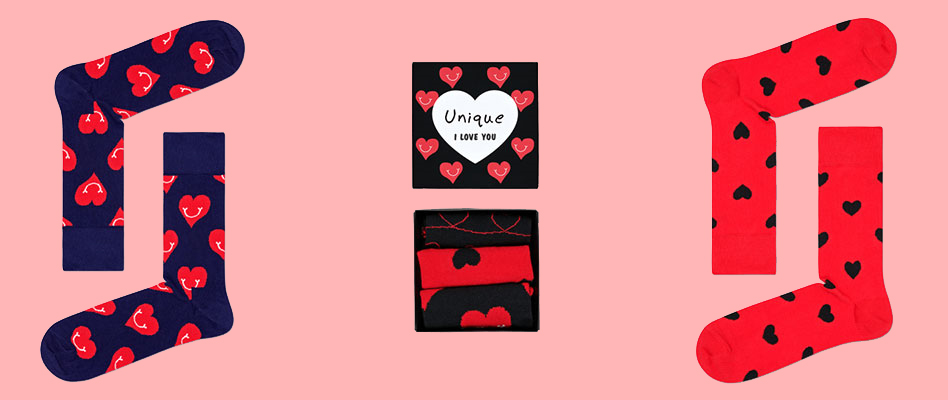 "All Shall Be Well, Jack Shall Have Jill."
Is Valentine's Day a blessing or a curse? If you think it's a phony holiday and forces you to buy things that you do not want to buy, then it's a curse. But if you see it as a day to celebrate love, to connect with your partner or the person you would like to be your partner, then it's a fun, even beautiful day.
Do you want to make your partner happy with a great gift? Then we have just what you need. With a wide variety of colors and patterns, there's a gift box for any occasion.
Yes, Valentine Socks are a great gift for Valentine's Day.
Because Valentine's Day is not only romantic, but also warm. Socks are more practical and warmer than roses and chocolates. We believe that the gift chosen by heart, whether noble or not, is the most precious gift.
---