---
At Ubest Inc, we know that guys have come to expect a lot more from our t-shirts. Casual wear that is now becoming the garment choice for a variety of occasions, we offer high quality, stylish men's t-shirts with outstanding fits. Whether it's a day spent at the park, working on your jump shot, setting a new bench pressed mark on the gym, or even casual Friday in the office, there are men's t-shirts and tank undershirts at Ubest Inc for every type of guy. We highlight the diverse options, even among essentials like white crew neck t-shirts, and we're so happy to share our style with you!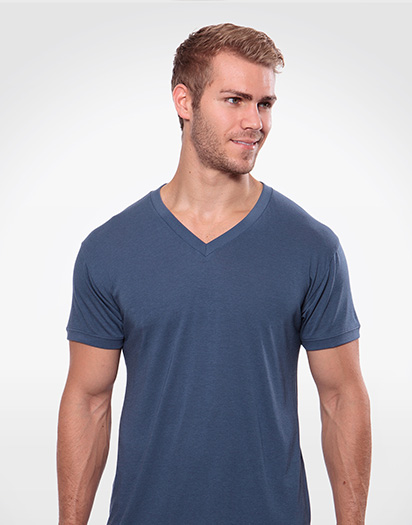 Men's V-Neck T-Shirts
The v-neck t-shirt is a modern classic. Around for decades, this shirt has propelled itself to an elite place as an essential facet of fashionable streetwear. Simple in design, versatile in style, this shirt is a must-have in any wardrobe.
The classic white v-neck is a staple of men's wardrobes. We have you covered with an outstanding selection, including multi-packs. We also carry a variety of new and innovative takes on the classic v-neck design. For example, We stock v-neck t-shirts for men in both classic and deep v-neck cuts. Our men's v-neck t-shirts come in a variety of materials, including breathable stretch fabrics for activewear and soft cotton for casual journeys.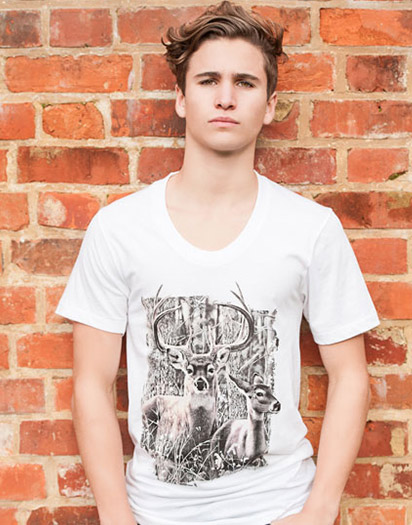 Men's Scoop Neck T-Shirts
The men's scoop t-shirt features a deeper opening, but rather than being shaped like a V, the neck is still rounded throughout. It's like having the best of both worlds in the neck of your t-shirt! This versatile shirt comes in many forms, from traditional t-shirts that can be worn as a soft, comfortable undershirt layer, to body-hugging tank tops to sport while at the gym or out on a jog.
Mens scoop neck tank top shirts are a sleek, slim style with a sleeveless approach to the day's activities.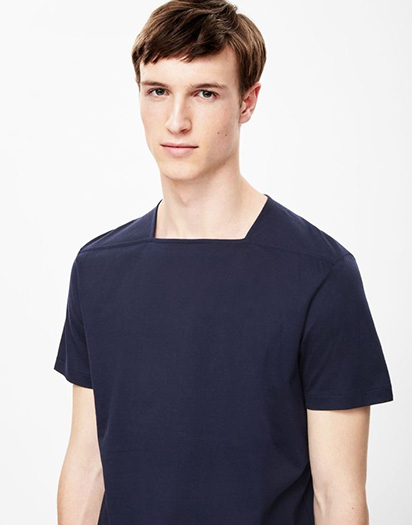 Men's Square Neck Shirts
The square neck shirt is a classic staple that has seen a reinvigorated interest in recent years from men's fashion trendsetters. The square cut of the neck is designed for the fluidity of movement, giving the wearer the ability to shift their neck and upper body unencumbered by the material strain of the shirt. This makes the square neck a popular choice for men's athletic wear options. It can be worn during the tough back and upper body workouts with supreme comfort. Square neck tops can also come in t-shirt form for a unique take on casual streetwear. Rock a square neck tee with your favorite pair of jeans and your newest kicks to achieve an ultimate urban fashion appeal.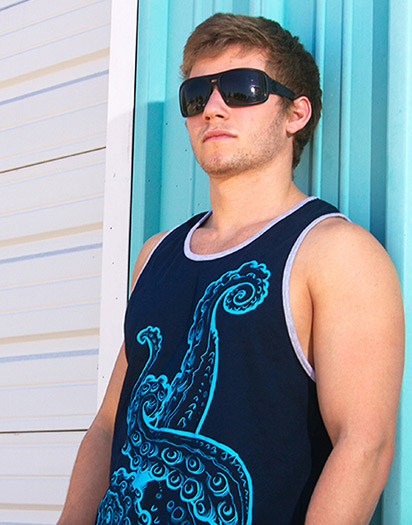 Men's Tank Tops
Perfect for the gym, beach, or just lounging about, men's tank top undershirts offer sleeveless coverage, maximum comfort, and major style. They provide ease of movement and are ideal for working out and balmy summer days.
---