---
The best men's underwear comes in many cuts, including boxers, trunks, briefs, and boxer briefs, and many different styles of athletic underwear and sexy men's underwear. Featuring low rise and high rise men's brief in material options ranging from 100% cotton to mesh and stretch fabrics, briefs for men now cover the entire scope of the imagination. Just to name a few.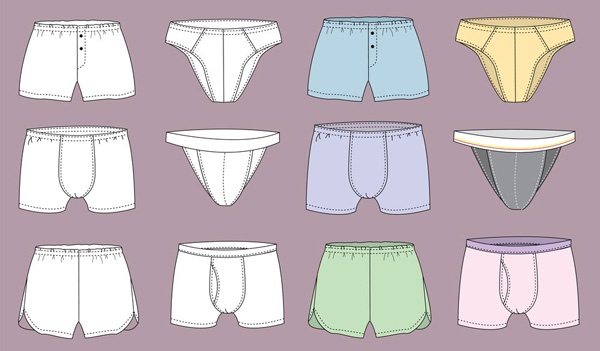 Men's Briefs
Brief underwear has long been a staple for every men's underwear drawer. The men's briefs are cut with a triangle, which helps to reduce the friction between the thigh and the underwear, and the activity is relatively comfortable.
Men's Boxer Briefs
If you're a looking for a combination of leg coverage and a snug, this hybrid of boxers and briefs gives you the best of both worlds. Boxer briefs are ideal for everyday wear as well as athletic wear. Boxer briefs are also available in comfort or sports styles, depending on your desired need. Comfort styles often opt for a 100% cotton, poly blend, or silk material, while sports styles stick with nylons and microfiber options with moisture wicking principles so you can stay cool and dry during your workout.
Men's Boxer Shorts
The best men's underwear for you is the style that makes you feel confident, comfortable and sexy. Boxer shorts are generally loose-fitting with a gathered or elastic waistband and made from a knit or woven fabric that feels soft against your skin.
Men's Sports Underwear
Athletic underwear for men is made of many different styles. Most men agree that the kind of underwear they want for sports is something supportive – either a jockstrap, a snug brief, or a boxer brief/trunk. These athletic underwear have been proven to reduce fatigue in muscles and improve performance.
Here at UBEST INC, we carry a wide variety of men's underwear styles and colors to cover every type of look. Whether you're searching for a brief to wear under your favorite suit without it being noticed, a bright colored brief to capture the attention of your loved one, or a comfortable full rise brief for everyday use, We are sure to have a men's underwear for you.
---