---
Muslin swaddle blanket can work as a blanket for warmth, stroller cover, changing pad cover, burp cloth, tummy time blanket and much more.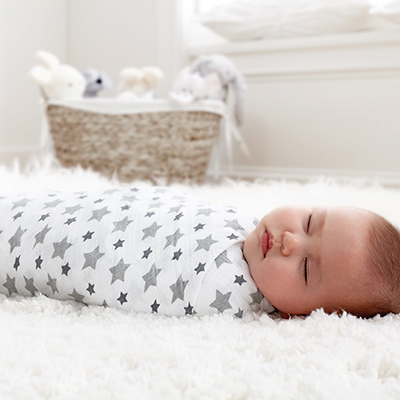 Swaddle
We truly believe that the comfort and security babies feel when swaddled is universal. It is said to be familiar to them, as it recreates the secure and cozy feeling of the womb, helping little ones to sleep longer and more soundly.
Size: 47 * 47 inch, big enough to accommodate exploratory rolls and soft enough to comfort delicate skin, a breathable swaddle blanket is the perfect place for mini muscles to get an impromptu workout.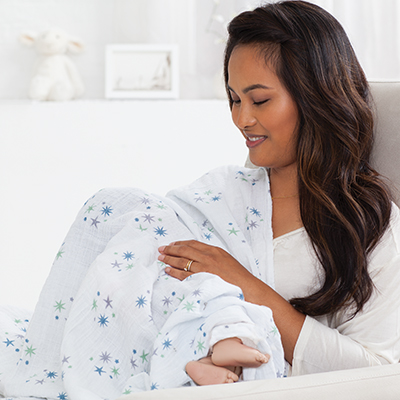 Nursing Cover

Thanks to its open weave, our breathable muslin prevents baby—and mom— from overheating while nursing, creating a private comfortable space for on-the-go feedings.
Muslin nursing towel, a simple gauze, scarf covering your shoulders, it will be useful to cover your baby, and it is also very convenient to carry. There are some specially designed breastfeeding towels that can cover you and your baby's body to the maximum extent and protect your privacy. After 3 months, the baby will be more and more likely to be attracted to the surrounding sounds and pictures, not to concentrate on drinking milk. Sometimes, it is also useful for a larger baby to concentrate on feeding.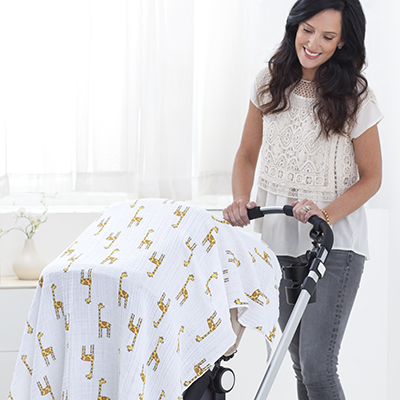 Stroller Cover
Whether you're creating a shady oasis or a stimulation-free space for a midday slumber, our breathable muslin's open weave allows for airflow, keeping baby comfy while nestled in a covered stroller.
Summer outdoor sunshine is strong, there are more mosquitoes, and it is necessary to take care of the baby with the cart. Double muslin stroller cover, breathable and lightweight, simple and portable.
Double muslin stroller cover helps protect your little one from the outdoor while also offering baby privacy from unwelcome prying eyes. Creates a canopy to protect your baby from blinding sunlight, prying eyes, germs from coughs and sneezing, and obnoxious insects.100% cotton muslin car seat cover is naturally soft and breathable. It can allow ample airflow, create a cozy, comfortable and safe environment for your precious little one.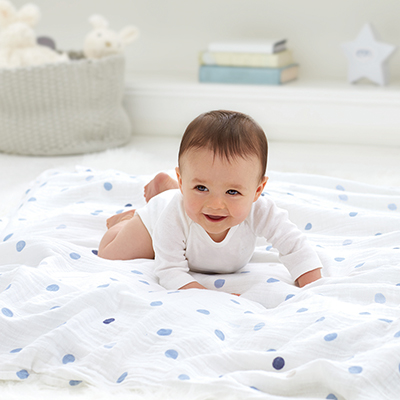 Bathing Wrap
Healthy babies can take a shower within a week of birth, as long as conditions permit.
After washing, immediately wrap the baby in a bath towel and gently dry it. Muslin cloth is fine, soft and breathable. It is the ideal fabric for a baby's sensitive skin.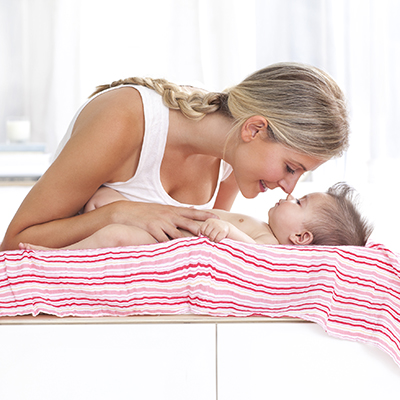 Changing Pad Cover
Our muslin is not only durable, but it gets even softer with each wash, making it the ideal cover for changing tables—yours, a friend's, a public restroom's—where messy moments are inevitable.

Let us be honest: there is nothing fun about changing dirty diapers. As much as we love our babies, no one enjoys it. Luckily, changing pad covers can brighten up the process.
1. Muslin changing pad cover uses gauze material, the surface is breathable, soft, with a slight elasticity. It can better protect your baby's delicate skin.
2. Muslin changing pad cover can be used as a cover to isolate the dust in the air and the contact between the mattresses.
3. It is very convenient to change the mat cover. If the surface layer is dirty, please put it in the washing machine to clean it, instead of replacing the mattress repeatedly.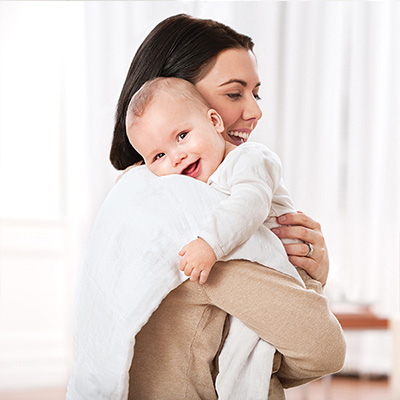 Burp Cloth
With its generous size, our swaddle blanket moonlights as a burp cloth that offers maximum coverage. The breathable, soft fabric keeps your little one comfortable for as long as it takes you to get the elusive burp. It's also great to have on hand to wipe up spills and spit ups.
---