---
Wear different clothes for different occasions. However, there is one wonder garment that works across the whole spectrum of social settings. Wear it to a funeral, wear it at the pub, wear it at work, wear it to meet the Queen. With all of its different variations, the shirt is without a doubt the most versatile article of dress there is.
How much do you know about men's dress shirts?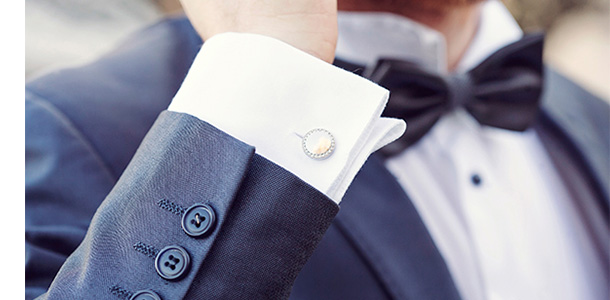 Dress Shirt Buttons

A shirt's buttons are perhaps its most underrated detail. But take a close look at them, and you may be lucky enough to find a world of intricate design – two holes, four holes, engravings, and a variety of materials used to craft these little wonders.
Most buttons today are made of plastic, as that it is inexpensive and fairly strong.
If a quality resin is used, the plastic buttons will do an excellent job of holding up despite hundreds of rough washings. If a low quality resin is the base of your buttons you will find cracking and they may fail within a year.
An eloquent alternative to plastic is Mother of Pearl. These buttons are made from shell, are so hard that they can break needles, and were once the standard button used on clothing. Unfortunately the double blow of cheap plastic and modern harsh detergents slowed demand to Mother of Pearl.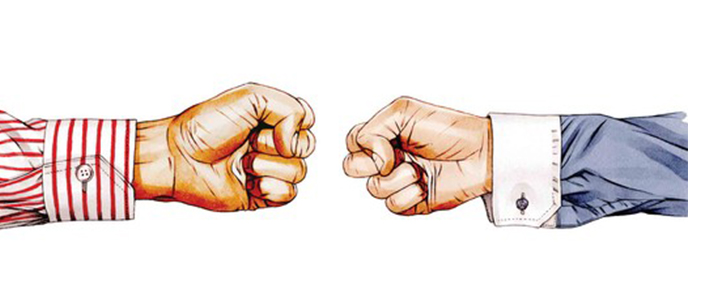 Shirt Cuffs
The shirt cuffs are a small but very important part of a gentleman's ensemble; besides the collar, they are one of the only visible parts of a shirt when a jacket is worn. Shirt cuffs should extend one half to one full inch past the jacket sleeves.
Button cuffs are single cuffs which wrap around the arm and are buttoned into place. These are the cuffs most commonly found on ready made shirts. Button cuffs may have a single button or may be adjustable, with two buttons side-by-side.
Some have two buttonholes and two vertical buttons, a more formal option often called the barrel cuff. Button cuffs may also have a small button on the sleeve, between the cuff and the end of the cuff opening, intended to prevent the area from opening and exposing the gentleman's wrist.
---