Welcome to Socks Week
---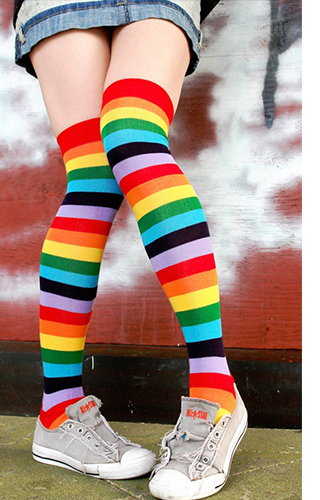 Welcome to socks week
For much of the year, socks are a must–have—they can protect your feet in any situation. So No matter the time of year, a new pair of socks is always a sound investment. After all, you wear them everyday, whether it's to work or for a stroll around your living room. And, out of all the items in your wardrobe, you can go crazy with these — without hurting your wallet.
What we want to do is not only mechanical production of socks, but we are more willing to pass on creativity and professionalism to every ultimate consumer. Whatever your preference and Whether it's in the hot summer or in the cold winter, our socks can always meet your needs, and when you extend your ankles, you will become a beautiful landscape among the people. And you'll crack a smile every time you sneak a peek at your ankles. That's why we make so many socks to suit every guy's style. Prefer Athletic socks, Dress socks, Casual socks and Gift socks? We've got them. And we stock plenty of polka–dot and striped work socks too, in both wool and cotton.
Fancy something a bit more unique?
Contact Us
Tel: +86 312 3113390
Fax: +86 3123124288
E-mail: admin@ubestinc.com
Website: https://www.ubestinc.com/
---