---
I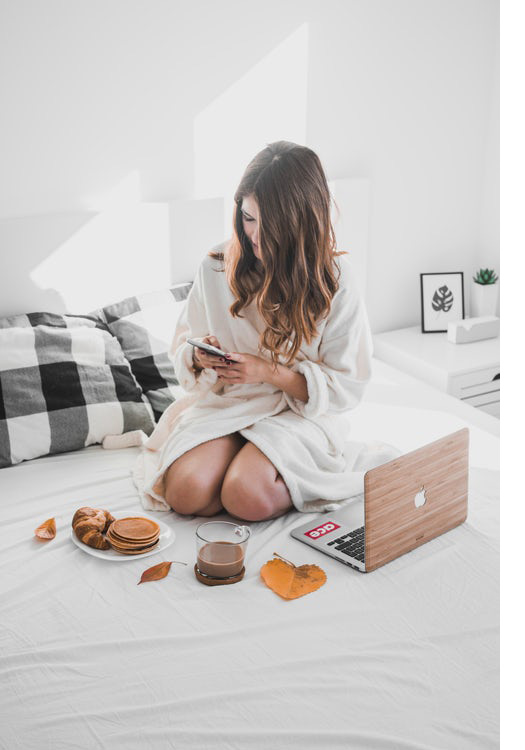 f you wear a bathrobe, then you know that few things are more comforting than waking up with a robe on, and nothing's cozier than slipping into one at the end of the day. It's also probably the garment on your body most often. It not an easy feat when there's a variety of different weaves (flannel, terry, velour, waffle) and a surprisingly wide range of cuts (shawl collar, kimono, hooded) to choose from.
Not sure which fabric meets your specific needs? Discover what makes each fabric unique at Ubest Inc.
Waffle Weave
Waffle weave offers a style and feel similar to terry cloth, but without the thickness of it. Often associated with the feeling of luxury and comfort, waffle weave is frequently used for fine spa robes. The waffle fabric is woven in a square, crisscross pattern. Typically, it's made of cotton, but polyester can be added into the blend.
When purchasing products made of waffle weave, pay attention to the specific weave as it can vary from fine waffle weave to medium waffle weave to coarse waffle weave. The finer the weave of the fabric, the smaller the waffle squares in the fabric are. Waffle fabrics are often used for bathrobes because of their quick-dry, yet still absorbent nature.
Terry Cloth
Terry cloth is a type of soft cotton weaved with looping patterns. This type of fabric is well-known and commonly used for towels and robes. Thick, soft, and highly absorbent, terry cloth is an ideal material for items used at spas and pools.
Terry Velour
Ubest Inc uses a natural cotton fiber variation of Velour. Traditionally, Velour is made from cotton, and sometimes from polyester, it is known for its extreme velvety softness and smooth feel. The Terry Velour Ubest Inc uses is cotton Terry crafted so that the loops in the fabric are shaved or split. This gives it the look and feel of elegant Velvet, but with the durability and high absorbency of Terry cotton.
We are a leading wholesale bathrobes distributor and supplier serving the hospitality, product promotion, and many other industries. We take pride in our ability to provide a wide selection of our large inventory at both the best quality and the best prices.

---