The difference between Duvet Cover and Down Comforters
---
Because down has excellent warmth and light weight. Therefore, duvets and bedspreads have become the most popular bedding products in recent years.
Let's Start Things Off By Answering The Question,"What Is A Duvet Cover And What Is A Down Comforters"
A duvet cover is actually a giant pillowcase for your down comforter. Most people simply call a duvet cover a duvet.
Duvet covers are usually equipped with a button or zipper closure on the bottom or top of the cover. This is used to prevent the actual comforter from slipping out of the cover.
We suggest choosing a duvet cover with a hidden button closure because a zipper closures can wind up jamming.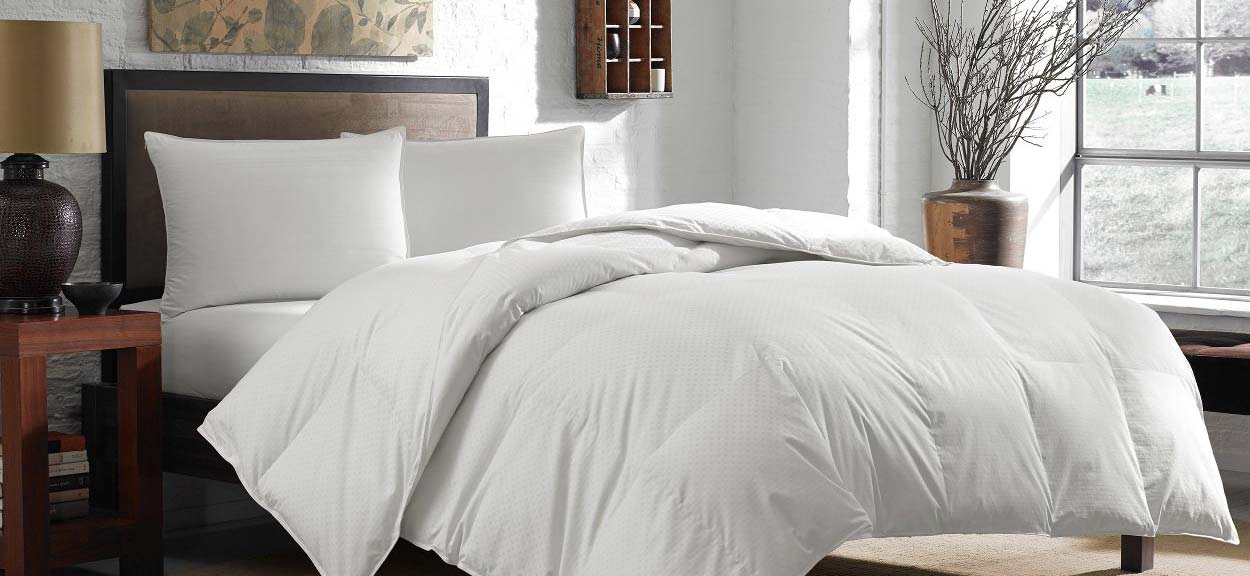 Reasons To Use A Duvet Cover
1. It is also much easier to clean a Duvet Cover than a Down Comforter.
2. Duvet covers are made in many different colors and have many different patterns. The entire look of a bed can change by simply changing the Duvet Cover.
3. Covering your Down Comforter with a Duvet Cover offers protection from body oil, make-up and any other items that could make contact. A cotton duvet cover is very easy to launder.
When it comes time to purchase a new Duvet Cover, we recommend a light sheet weight fabric instead of a heavy textured fabric.
---